A woman's handbag is more than just an accessory. Serving dual purposes of fashion and functionality, a handbag is a badge of luxury and style for women from all walks of life. The perfect bag is one that takes any look to the next level. Shopping for bags is always a delight but styling one to get the Vogue look is not that easy. We are here to help you style the perfect handbag to get a hip and stylish look.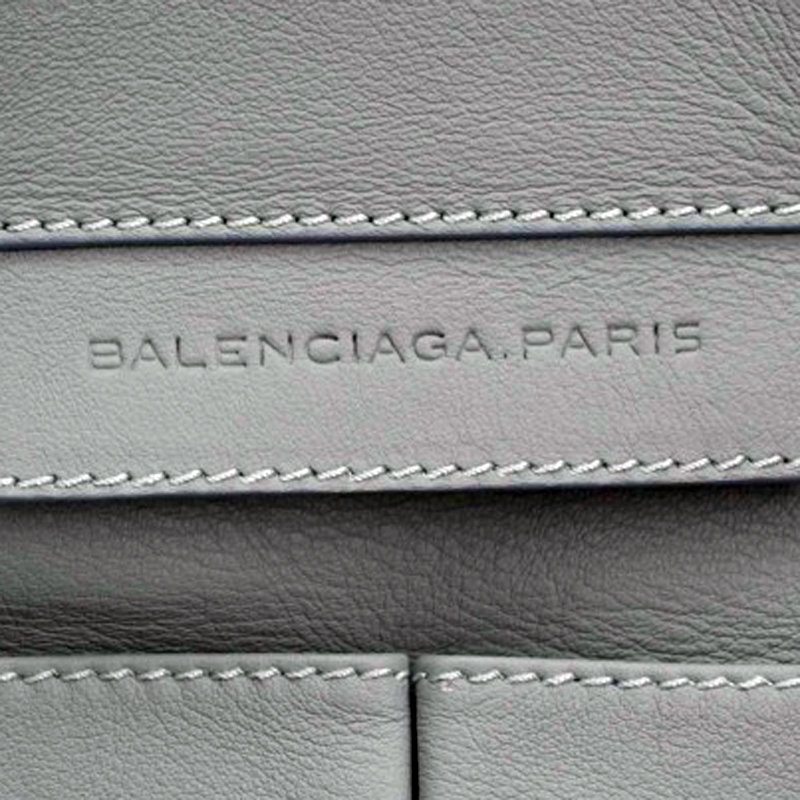 Why Balenciaga's Classic City? No new bag can beat the timelessness of a classic, especially one like the Balenciaga's Classic City bag! This exquisite bag, hand sewn from high-quality leather, is a cherished article among our favorite fashion icons including Adriana Lima, Kylie Jenner, Vanessa Hudgens, Hilary Duff, Nicole Scherzinger and Khloe Kardashian.
The City bag is designed to retain its natural qualities which make it better and more beautiful with age. Let us look at different ways a Balenciaga's Classic City Bag can be styled.
Get the street style look!
The Balenciaga's Graffiti Classic City bag features colorful graffiti art on a black base, giving it an edgy look to the otherwise feminine bag. This is a perfect bag to complete your street style look. Pair this bag with a ripped denim jacket, jeans, and boots to look absolutely ravishing. Another option to style this bag is with ripped denim shorts and a crop top. This combination will make you look effortlessly casual yet dapper. Another combination that never goes out of style is denim on denim. Compliment this outfit with a black Balenciaga's Classic City bag.
The Classic City bag is the best option to put together a perfect corporate look. This bag comes in three different hues: navy blue, brick red and black. These bags can be matched with all your formal wear and add an essence of elegance to your entire look. Carry the black Classic City Bag with a gray pencil skirt and a crisp white shirt. You can never go wrong with this look! The navy blue Classic City Bag will look elegant when teamed with a classy white pantsuit, an appearance that will be craved by all your work mates. For a fun-filled Tuesday at work, carry the brick red City while you sport a striped shirt and a pencil skirt. Shop your City bag in your favourite hues here.
The sexy all-black
What could possibly go wrong with an all-black outfit? A Balenciaga's Classic City in black will only add style to your look. Black jeans, black leather jacket, and black boots sounds like a perfect combo right? Take this look to the next level by carrying a Classic Metallic Edge City Bag.
Being brave by opting for a bright colored dress for your day out? Well, which better bag to carry along than a Balenciaga's Classic Gold City Bag? This bag comes in three different colors of red, blue and beige. Choose a vibrant blue bodycon dress with the red Classic Gold City Bag and make heads turn. If you are going in for a sassy look, slip into a red flare dress and team it with the blue Classic Gold City Bag. For a casual day out with friends, dress up in a beautiful yellow dress and style it with a Classic Metallic Edge City Bag in gray hue.
The Minis & Maxis of the fashion world
A maxi skirt will make for a breezy outfit. A beige maxi skirt with a sleeveless top is a simple choice. Add a touch of elegance to this by teaming it up with a Balenciaga Gold City Bag. Channel your inner diva and slip into a pastel-colored mini skirt paired with a sleeveless shirt and a Classic Metallic Edge City Bag. This outfit is sure to inspire a number of fashionistas out there!
The jacket and the bag game
Do you have a liking for jackets? Well, don't give up on them. Just add style to your look by flaunting a Balenciaga Classic City. Complete your chic look of white on white with a blue jacket and a Classic Metallic Edge City in night blue shade. En route to the airport? Pair brown trousers with a striped t-shirt and your favorite black jacket, but don't forget to parade your Balenciaga's Classic City!
Feeling confident today that you can pull off an edgy outfit? Here are some great combos for you to try. Black pants with a cream turtleneck top and shoulder-padded black jacket black is a sassy look and a Classic Metallic Edge City Bag in black is the best piece to compliment this look. A long line jacket thrown over checkered shirt style dress is not an outfit that everyone can pull off. Pull the sass out for all to see. Add a Classic City piece in black to this outfit and walk out of your place with confidence!
No matter your choice of Balenciaga's Classic City Bag, you could never go wrong with these classy iterations. These opulent bags will be the centerpiece of any occasion making sure that the crowd will notice you! Shop here and flaunt your sense of fashion and sophistication with these exquisite bags.