The one thing that will undoubtedly make heads turn when you strut down the streets is a pair of gorgeous Christian Louboutin pumps, Christian Louboutin boots, or Christian Louboutin flats. One of the greatest inventions in the fashion industry, these shoes continue to dominate the shoe world for fashionistas.
Christian Louboutin's come with a hefty price tag and you need to take excellent care of them to ensure they look just as stunning after every wear. Follow these 5 simple steps and you won't have to worry about replacing your Christian Louboutin's for a very long time.
Add Vibram to the Sole:
One of the most distinctive features of Christian Louboutin's, besides the timeless design, is the captivating red sole. A single look at the unique red soles and you can instantly know the shoes are Louboutin's. However, as time passes, these start to erode slowly and loose their famous glossy shine. So how do you keep them glossy red forever?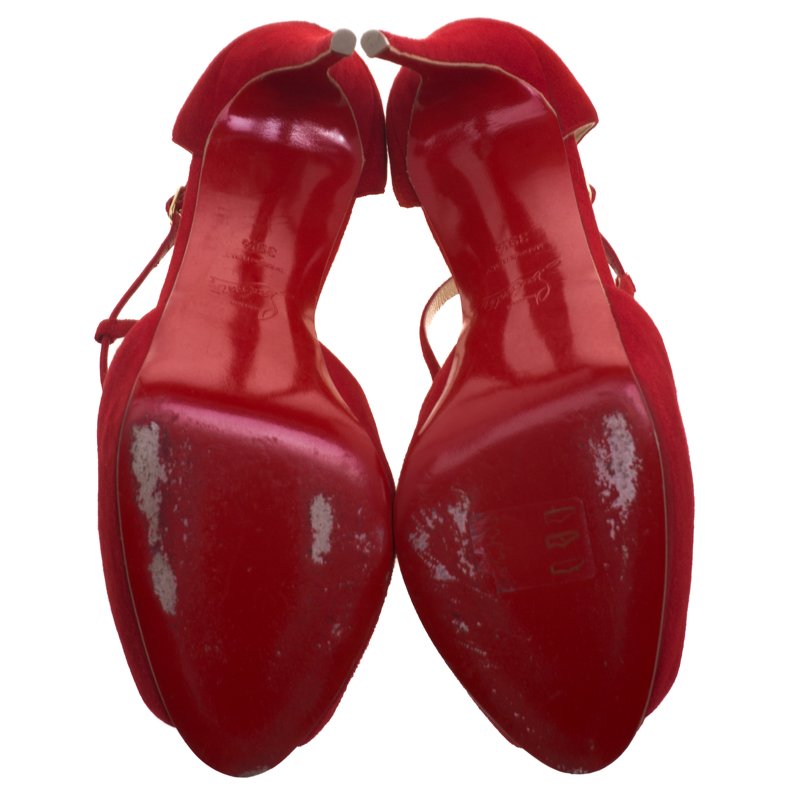 Add vibram to the sole of your Christian Louboutin women shoes. Vibram is simply a rubber material that can be applied permanently to the bottom of your shoes. You can also request your cobbler to do this for you. Vibram also provides additional protection from water and moisture that's present on the ground. Who wouldn't want that?
Before you get your Christian Louboutin pumps or flats "vibramed", you need to inform your cobbler what part of the sole requires it or else it will take away from the beauty of the red sole. You also need to make sure your cobbler adds a red-colored vibram patch and not any other colour.
Replace the Tips on the Shoes:
A great way to keep the heels of your Christian Louboutin Shoes from grinding down is by changing the heel tips. This also helps maintain the structure of the heel. This service can be provided by your local cobbler or if you're feeling nifty, you can do this yourself with a set of pliers and a new set of heel tips.
If you decide to do this yourself, there are certain things you need to consider. For example, if you have light-colored Christian Louboutin Shoes, use beige heel tips. Similarly, for darker-coloured shoes, use black heel tips. This helps maintain the style and design of the shoe. Check to see if the heel tips are the right size for your shoes.
Keep the Foot Bed Clean:
If you know your Christian Louboutin's, you know the shoes have light beige shoe beds. With eventual wear, these shoe beds are prone to dark marks and smudges that can take away from the beautiful appearance. A great way to ensure your shoe beds always look their best is with routine cleaning. You can use baby wipes for those quick wipe downs or a slightly dampened napkin. You can also use mild soap on a damp towel to remove those stubborn smudges and dark marks.
The con of cleaning your shoe beds is risking the fading of the gold Christian Louboutin print that's embossed on the shoe bed. However, with daily wear, the gold stamping will eventually fade off. You would rather keep your shoe clean instead of preserving the gold stamping, wouldn't you?
Get Rid of Marks and Stains:
When you begin noticing marks and stains on your patent leather Christian Louboutin Shoes or flats, you need to remove them before they become more visible. A great way to treat scuff marks on your patent leather shoes is by using Vaseline. It doesn't have the damaging effect of water and maintains your shoes well.
If you notice scuff marks on smooth nappa leather shoes, you can use shoe cream polish to save your Christian Louboutin's.
Ensure Proper Storage of Shoes:
One of the biggest mistakes we, as shoe lovers, make is improper storage of the shoes. Christian Louboutin pumps, flats, or boots are expensive and if you need them to last for a long time, you need to take proper care of them. First, make sure your beautiful Christian Louboutin Shoes aren't exposed to direct sunlight or wet conditions. If they are, it might damage the outer material of the shoe and render them unwearable.
Secondly, place the shoes spaciously. If your Christian Louboutin boots, flats, or pumps are pressed together, it can ruin the texture or the heels of the shoes.
Ensure the bottom of your Christian Louboutin Shoes are placed on the shoe rack. Avoid hanging your shoes by the uppers or their straps.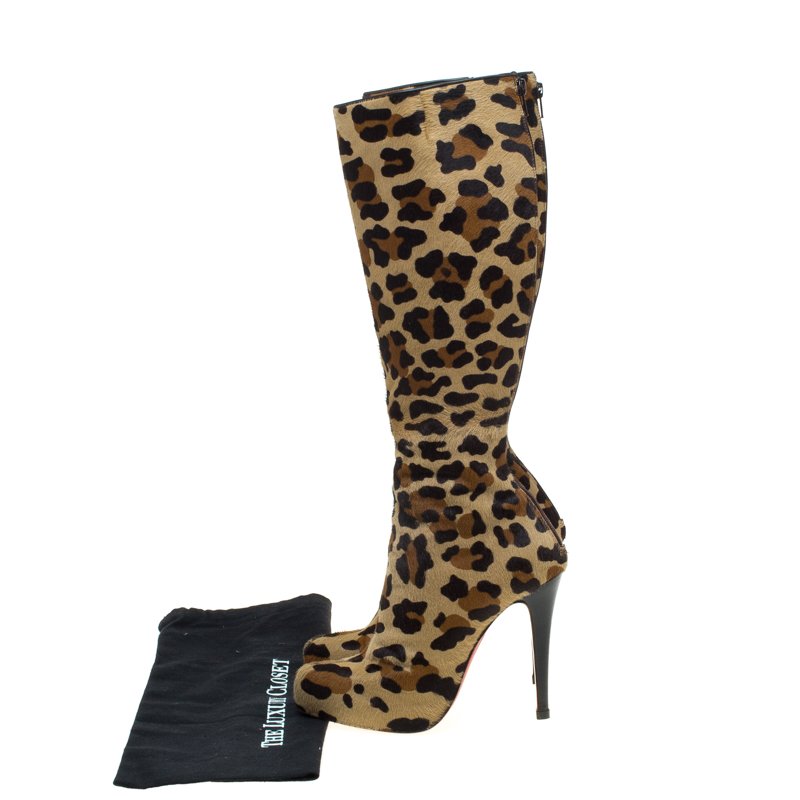 If you follow these easy and rather simple steps, your Christian Louboutin 's will live to see a long life. You can continue strutting in your pumps, flats, or boots without worrying about replacing them because of a tiny scuff or mark. Good care and proper storage key to keep your Christian Louboutin's sparkling!
Shop from the wide range now.