Timeless silhouettes, endless colorways, and sizes aplenty! There is an Hermès bag for every occasion, whether you're using your Birkin as a do-it-all travel tote or the Kelly as a dainty daytime companion. The beauty of an Hermès bag is its versatility; pair it with sweats and an oversized tee for an elevated take on athleisure or as a finishing touch for an evening out in the town. The iconic creation will certainly elevate your look by manifolds. Struggling with styling? Take inspiration from celebrities and some oh-so-chic street style sets.
Take Style Cues From Celebrities
Victoria Beckham goes matchy-matchy with a playful all-black ensemble, matching her dress to an Hermès Kelly Sellier.
Jane Krakowski wears the winter outfit of dreams: luxurious layers, leather clogs, and a Birkin. An effortlessly chic match!
Olsen twins make a statement with clashing prints, accessorized with versatile black Hermès bags.
Victoria Beckham does power-dressing right with a timeless pantsuit and white Birkin, complementing the light hue with red heels.
Vera Wang stays classic with a monochrome look, becoming the epitome of everyday elegance thanks to Birkin's structured silhouette.
A Street-Style Guide to Don Your Hermès Bags
Neutral coat and cropped bottoms complemented by a black Birkin bag then juxtaposed with a pair of metallic chunky shoes.
Complete your street-style look with a Parisian chic flair! A compact Hermès Constance, minimal accessories, and mini skirts with intricate patterns — that is all you need for a winning ensemble.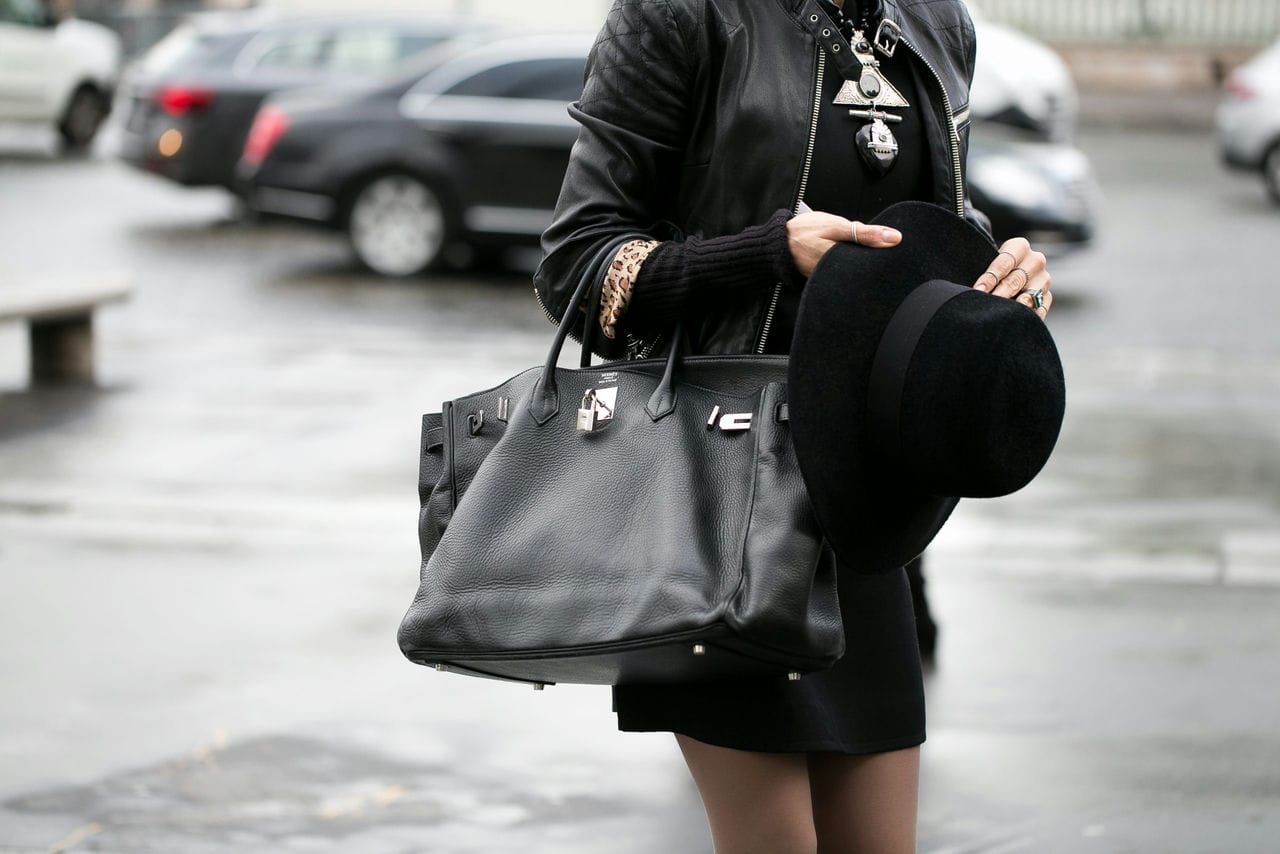 An all-black look is a fail-proof fashion choice! A timeless leather jacket, a hat to add edginess, and a classic black Birkin to maintain the tonality. 

Create a low-key playful look by opposing striking prints and statement accessories to go with your Birkin.
Create a Look to Remember With these Picks